We are proud of our Reputation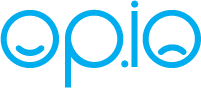 Purifier Mufflers
Purifier Mufflers - Installation
1) The purifier muffler is a direct replacement for the stock OEM muffler.
2) Remove the OEM muffler from the engine exhaust manifold by undoing the nuts/bolts which retain the stock muffler, and simply replace it with the catalytic purifier muffler. The outside dimensions of the stock OEM muffler are not altered in anyway.
3) Use the nuts/bolts and a new exhaust gasket(s) install the catalytic purifier muffler in place of the stock muffler. Torque the nuts/bolts at the engine exhaust manifold to the correct specified torque. Check for exhaust leaks.
4) Start the engine and allow the engine to warm-up fully for 15 to 20 minutes. Using the carbon monoxide (CO) exhaust analyzer (0 to 1000 ppm range) measure the level of carbon monoxide at the outlet of the purifier muffler. With the engine running at governed high idle engine speed, insert the carbon monoxide test probe into the outlet pipe of the muffler and measure the carbon monoxide level. The usual carbon monoxide level should be 50 to 90 ppm CO at the purifier muffler outlet. Stop the engine and remove the ½" NPT plug at the purifier inlet. Restart the engine and operate the engine at governed high idle engine speed. Measure the level of carbon monoxide at the ½" NPT port, the carbon monoxide level should be in the range of 200 to 5000 ppm CO.
5) Confirming these rates shows that the carbon monoxide level has been reduced from 200-5000 ppm CO to 50-90 ppm CO by installing the purifier muffler. The purifier muffler is ready for service.
6) During engine operation avoid all personal contact with the purifier muffler. After engine shutdown avoid all personal contact and do not allow the purifier muffler to come in contact with any combustible objects. When re-fueling, adding lubrication oil, adding coolant, adding hydraulic oil or during any periodic maintenance ensure that the engine is shutdown and that the surface temperatures of the purifier have cooled to ambient temperatures, Avoid re-fueling and avoid any contact of any form when the catalytic purifier is hot.
If you have any questions please call 1-800-551-5525 for additional information.
We are proud of our Reputation