We are proud of our Reputation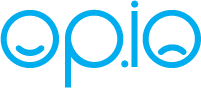 *We will cover complimentary shipping rates up to 60$ on UPS Ground service.
Honda
While Honda is known worldwide for its line of passenger vehicles, the company started out doing something very different. With the aid of financing from Kato Shichirō, company founder Soichiro Honda founded what would become known as the Eastern Sea Precision Company. The function of the new company was to produce piston rings for Toyota in 1937. While that first effort did not meet with success, the company owners continued to refine their products and later developed piston rings that met Toyota's standards.
In the years since, the brand has expanded to become one of the most recognized vehicle manufacturers in the world. Today, the company also produces engines, power equipment, robots, and even a line of mountain bikes. More recently, the company has been involved in the design process for driverless vehicles as well as innovations in the use of alternative energy to fuel newer makes and models.
During the 21st century, Honda has become firmly established as the second largest automobile manufacturer based in Japan. Manufacturing plants are located around the world, and the company has been in the forefront of developing technology intended to decrease emissions and leave less of a carbon footprint.
Since 1980, Honda has produced a wide range of catalytic converters for the various automobile models produced under the brand. Most of those converters remain available in their original designs, although the converters released prior to 1986 were adapted to meet the new industry mandates that have been in force since that time. All Honda catalytic converters are designed to comply with EPA standards in the United States as well as the Emission standards in effect in Canada for passenger and commercial vehicles.
We are proud of our Reputation