Our Products
We are proud of our Reputation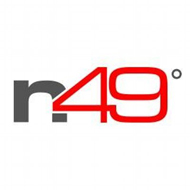 Propane Exhaust Purifiers
Diesel Exhaust Purifier Scrubbers can be found here
Gas 3-Way Catalytic Converters can be found here
Summary:
A propane engine does not burn "clean" emissions. Many of the emissions from a propane engine are the same as any other gas engine. Primary pollutants include carbon monoxide (CO), hydrocarbons (HC) and aldehydes (HCHO). The propane exhaust purifier is an add-on unit placed within the current exhaust system eliminating nearly all engine downtime. Propane exhaust purifiers enable equipment operators to comply with a large variety of state and federal regulations such as with CARB, CAL OSHA, EPA, OSHA or RICE NESHAP. Designed for ease of installation and reliable operation, the purifiers are available in three basic configurations: clamp-on, plain style (welded) or as a replacement purifier muffler.
Comparison of Retrofitted Engines:
| | | | |
| --- | --- | --- | --- |
| POLLUTANT | KUBOTA DIESEL | HONDA GASOLINE | HONDA PROPANE |
| CO* | 233 PPM | 47800 PPM | 29000 PPM |
| HC* | 20 PPM | 50 PPM | 50 PPM |
| NO* | 261 PPM | 120 PPM | 170 PPM |
| NO2* | 4 PPM | 2 PPM | 0 PPM |
| CO2* | 5.2 % Vol | 6.2% Vol | 6.0% Vol |
Options:
Purifier Muffler:
The purifier muffler is a "direct fit" replacement for your stock original equipment muffler. To install a purifier muffler remove the stock original equipment muffler and install the catalytic muffler directly in place. We will require your equipment make, model, machine serial number and the stock muffler part number when you place a purchase order. For additional information click here.

Clamp-On Purifier Scrubber (SXT):




The SXT clamp-on style purifier scrubber is designed to be installed inline in the engine exhaust system before or after the original equipment muffler. Normally we recommend that you install the model SXT clamp-on style scrubber as close to the engine exhaust manifold outlet or turbocharger outlet as possible. The diesel exhaust purifier scrubber requires exhaust heat energy to function properly therefore the closer you are to the engine exhaust manifold outlet or turbocharger outlet the better the diesel exhaust purifier scrubber will perform. We will require your exhaust pipe outside diameter (O.D.) when you place a purchase order.
The Major Catalytic Oxidation Reactions which Occur are:
Propane Exhaust Purifier
Carbon Monoxide (CO):
CO + O2 → CO2
Hydrocarbons (HC):
H2 + O2 → H2O
HC + O2 → CO2 + H2O
Features:
HIGH EFFICIENCY CATALYTIC COATING


Our catalytic converters feature a high quality Platinum-Rhodium coating which is very carefully distributed upon a uniform high porosity washcoat. The Platinum-Rhodium precious metal coating and washcoat are evenly dispersed onto a metallic alloy core. The net results are high efficiency catalytic reactions which lead to very low exhaust emissions. Pollutant conversion efficiencies in excess of 90%+ can be expected when used in conjunction with recommended air/fuel ratio controllers.

SUPERIOR THERMAL AND PHYSICAL STRENGTH




Our catalytic converters are constructed of high temperature tolerant, corrosion resistant stainless steel alloys. Thick stainless steel alloy retainers are used to provide support and stability for the inlet and outlet faces of the metallic core. The effects of high thermal shock and severe vibration are minimized. Larger catalytic converters models (Models 12 SXT and higher) feature inlet flow diverters for even exhaust flow distribution and improved operating efficiency.

LOW EXHAUST GAS RESTRICTION


Our catalytic converters feature high strength, ultra-thin metallic core walls which impose a minimal exhaust gas restriction during operation. Even under high load/speed conditions the average engine operating efficiency is barely affected. Under normal circumstances the exhaust gas backpressure restriction will be in the order of 6.0" to 9.0" water gauge (depending on exhaust gas temperature).

LOW MAINTENANCE AND EASY INSTALLATION




Our catalytic converters are designed for ease of installation and maintenance with minimal equipment downtime. A large variety of inlet/outlet cone termination configurations (NPT Male/Female pipe, ANSI Flanges, Tube O.D., etc.) are available.
Our Products
We are proud of our Reputation