We are proud of our Reputation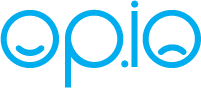 *We will cover complimentary shipping rates up to 60$ on UPS Ground service.
John Deere
As the brand name for Deere and Company, John Deere has a history dating back to 1837. Based in the United States, the company operates facilities worldwide with more than half of the operations located in Canada and the USA. While known primarily for it's farming equipment, the John Deere brand is prominent for the quality of the forestry machinery, drivetrains, lawn care line, and diesel engines.
Long before efforts to minimize emissions resulted in regulations that established new standards, Deere and Company was seeking to develop emissions systems and catalytic converters that decreased the impact on the quality of air. Those efforts track back to 1967 and the efforts to reduce emissions from diesel engines. As the movement to reduce air pollution gained in popularity during the 1970's, John Deere expanded the effort to include other types of gasoline-powered engines.
Today, the company produces highly efficient catalyst systems that are aimed at converting pollutant gases into less harmful versions. The converters and emissions systems associated with different types of vehicle engines as well as lawn and garden equipment, farming equipment, and even sports equipment like golf carts comply with standards currently in place in Canada and the United States. All converters are fitted, meaning that they are designed to integrate with any John Deere produced engine.
Every emissions system included in John Deere products carries a sticker to identify it as certified or non-certified. Certified stickers identify the engine model, power, and the family associated with the engine. If the engine meets EU standards as well as those set by the EPA, and EU number is included. A non-certified sticker indicates the engine can only be used with vehicles that are considered exempt under current EPA regulations.
We are proud of our Reputation