We are proud of our Reputation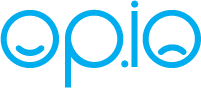 *We will cover complimentary shipping rates up to 60$ on UPS Ground service.
Catalytic Exhaust Products For Rental Houses
We provide rental businesses with top of the line products that adhere to their needs when on the job and looking for only the best in quality equipment and tools. Being a rental business, our emission control products will help you in any job that you are working on for a company. We manufacture an exquisite line of Exhaust Gas Purifiers for diesel, propane fueled engines, and gasoline.
Our products will reduce toxic exhaust gas pollutants such as Carbon Monoxide (CO) and hydrocarbons (HC) by up to 90%+. We sell worldwide for off-road applicants, ranging from mining, tunneling, construction, and materials handling to small utility engines and electric power generators.
How Can Equipment Rental Businesses Benefit From CEP?
We offer a flexible manufacturing system, which allows any product of any size to be quickly prepared and shipped out to you. Our products can simultaneously handle large volume and single unit purchases from multiple customers. The flexibility of our products available is not limited to production size as we offer many solutions to any engine. There are two primary options offered to customers:
SXC-P – You can attach this plain purifier to any engine as it is versatile and is an easy add-on
SXC-F – The flanged purifier model incorporates quick release V-band clamps with gaskets to allow easy removal of the catalytic core and is similar to the SXC-P plain purifier
For any project you are working on and you need certain equipment, we provide and deliver our expert quality products to you fast, on time or same day. The benefits of our products and services to you are as follows:
Our experienced staff is here to help your rental company find the right solutions
Multiple options to choose from for any off-road engine
Custom built solutions for your engine
Same day-next day lead times
We are EPA, CAL OSHA, CARB, MOL, NRC, OSHA and RICE NESHAP compliant
We offer competitive and affordable pricing and will match and beat other rental businesses prices
Flexible manufacturing systems done right for your rental needs
High quality emission reduction products
Our CEP Service Features
Our service features that align with our products are expertly designed for your rental needs and for any other problems you face. Listed are our top service features:
Flexible Manufacturing System
Allows product orders of any size to be quickly prepared and shipped
High Quality Catalytic Design
Includes: high efficiency flow path catalytic core, catalytic coating, low exhaust gas backpressure, superior physical strength, and low maintenance with easy installation
Optimal Thermal Insulation
All exhaust purifier scrubbers require a large amount of heat to oxidize harmful exhaust pollutants
Vertical Integration
Vertical integration allows us to provide the fastest lead times with fully customized solutions at an affordable cost
We are proud of our Reputation