Our Products
We are proud of our Reputation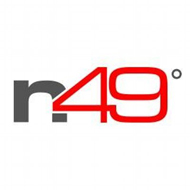 Diesel Oxidation Catalysts
Summary:
Our diesel oxidation catalysts are specially designed for use on diesel power generators to meet RICE NESHAP requirements. By using our diesel oxidation catalyst harmful pollutants can be burned (oxidized) by up to 90%+. For more information regarding RICE NESHAP click here
Options:
Diesel Oxidation Catalyst (SXC-F):


Our SXC-F (clamped) diesel oxidation catalyst is designed to be installed inline in the engine exhaust system before or after the original equipment muffler. The SXC-F clamped style diesel oxidation catalyst incorporates V-band clamps with gaskets to enable the inlet and outlet cones to be removed from the catalytic core. This design allows for quick removal of the catalytic core without dismantling the vehicle exhaust system. Normally we recommend that you install the model SXC-F diesel oxidation catalyst as close to the engine exhaust manifold outlet or turbocharger outlet as possible. We will require your horsepower rating and exhaust pipe outside diameter (O.D.) when you place a purchase order.

DOC Muffler:


Our DOC muffler is a "direct fit" replacement for your original equipment manufactured muffler. To install a DOC muffler remove the stock original equipment muffler and install the catalytic muffler directly in place. We will require your equipment make, model, horsepower rating, machine serial number and the stock muffler part number when you place a purchase order. For additional information click here
The Major Catalytic Oxidation Reactions which Occur are:
Carbon Monoxide: 2CO + O2 → 2CO2
Hydrocarbons: HC + O2 → CO2 + H2O
Aldehydes: HCHO + O2 → CO2 + H2O
Features:
HIGH EFFICIENCY "TORTUOUS" FLOWPATH CATALYTIC CORE


Our diesel oxidation catalyst design features a unique "tortuous" flowpath catalytic core, incorporating a curved mixed flow cell design. This takes advantage of the physical properties of harmful pollutants, increasing contact with the catalytic core surface. In comparison straight flowpath diesel oxidation catalyst designs allow a percentage of soluble organic particulate to flow through the catalytic core without contacting the catalyst.

HIGH QUALITY CATALYTIC COATING




Our diesel oxidation catalyst design has a carefully distributed high quality coating of precious metals upon a uniform high porosity wash coat. The coating provides a longer reliable life and increases thermal durability of the catalyst, increasing functionality in the most adverse operating conditions. The high quality coating ensures a long and reliable operating life in the most adverse operating conditions.

LOW EXHAUST GAS BACKPRESSURE


Our diesel oxidation catalyst core is made up of high strength, ultra thin metallic walls which reduce exhaust back pressure restriction to a minimum. Even under high load/speed engine operating conditions, the operating efficiency of the engine will not be affected.

SUPERIOR PHYSICAL STRENGTH




Our diesel oxidation catalyst incorporates several design features which result in excellent stability and reliability under extremely high temperatures and severe vibration. Thick foil retainer rings and folded catalytic edges improve overall structural rigidity.

LOW MAINTENANCE AND EASY INSTALLATION




Our diesel oxidation catalyst core design will minimize the formation of accumulated particulate matter. The compact and efficient design of the diesel exhaust gas purifier allows for easy installation and service with minimal equipment downtime.
Our Products
We are proud of our Reputation