We are proud of our Reputation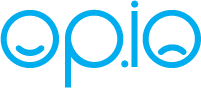 *We will cover complimentary shipping rates up to 60$ on UPS Ground service.
Catalytic Exhaust Products for Equipment Dealers
Catalytic Exhaust is the premiere manufacturer of Exhaust Gas Purifiers for any of the gasoline, diesel, or propane fueled engines that power the equipment you distribute. We specialize in off-road vehicles and stationary engines, offering a full line of products that are certified with OSHA, MSHA, NRC, MOL, and other regulatory bodies.
We supply the mining, tunneling, construction, and materials handling industries through our network of dealers and distributors worldwide.
As environmental regulation expectations rise across the board, more and more customers need to reduce their emissions or face hefty penalties and fines. There are also the HSA regulations to consider when working in close quarters with motorized equipment, either indoors or in a close-quartered environment like a mining tunnel.
If your customers need equipment that is rated safe for indoor and tunnel use, or are working in a state with tight environmental regulations, carrying the Catalytic Exhaust product line is the ideal solution. Able to reduce hydrocarbon and carbon monoxide emissions by up to 90%+, our products can be installed or attached post-sale, or bundled with your existing products so you can provide a full-service solution for any industry, regulatory state, or special use-case situation. With next-day delivery and same-day pickup, we work closely with our dealer network to make sure their customers are always satisfied.
For customers within New York and the New England states (Massachusetts, Maine, New Hampshire, Vermont, Connecticut and Rhode Island) we can refer you to our largest American dealer, Foley Engines. Foley Engines has been in business for over 100 years and can provide you with a variety of emission control solutions to keep you up and running. You can call them at 1-(800) 233-6539.

Website: https://www.foleyengines.com/products/exhaust-purifiers-scrubbers/diesel-exhaust-scrubbers//
We are proud of our Reputation