We are proud of our Reputation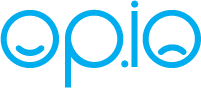 *We will cover complimentary shipping rates up to 60$ on UPS Ground service.
Genie
As a western Australia owned manufacturer of exhaust systems, mufflers, catalytic converters, and extractors, Genie Exhaust have come a long way since their founding in 1981. On the cutting edge of the enhancement of catalytic converters since these devices become mandatory on all new vehicles in 1986, the company continues to refine their converters so that they exceed current standards.
The stainless steel housing provides the integrity needed for the converter to withstand the heat produced by the mixture of gases that flow through the equipment. This is combined with other metals in the core that are capable of withstanding the high temperatures produced during the engine operation. Thanks to the sturdy construction, the converter is highly unlikely to fail. What it will accomplish is processing the gases produced by the engine and producing emissions that are less harmful to the environment.
Genie also produces components that are used in other parts of the exhaust system. That includes mufflers, extractor systems, and full exhaust systems for new vehicles as well as custom systems for older vehicles. Care is taken to utilise only the right metals to ensure that each component in the system, including the catalytic converters used for various types and engine sizes, will not overheat and ultimately prevent the converter from performing efficiently.
While the emission standards vary by country, Genie has developed a quality standard that ensures their products are in full compliance with most nations. That includes the standards set by the EPA in the United States, the CARB standards found in the state of California, and the regulations that apply in Canada.
We are proud of our Reputation