We are proud of our Reputation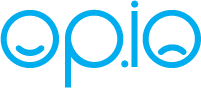 *We will cover complimentary shipping rates up to 60$ on UPS Ground service.
Thomas
Thomas Built Buses, Inc. has provided reliable school buses since the dawn of the motor vehicle. Started in 1916, the company is based in North Carolina and is currently a subsidiary of Daimler Trucks North America, While school buses continues to be the flagship product, Thomas is a name that is also associated with engines, and exhaust systems.
The early history of the company had nothing to do with buses. In fact, it began life as a company dedicated to the upkeep and manufacture of streetcars. This is in part due to the fact that the founder, Perley A. Thomas, had worked for a company that produced the cars but had gone out of business. Throughout the 1920's, the company refined the product line, gradually moving away from streetcars manufactured using wood and going with steel instead.
The early 1930's led to the shift away from streetcars to bus production, owing in part to the decline in popularity of the streetcar and also due to the Great Depression, During this time, the young company downsized but was able to remain afloat. As buses were becoming more popular in many areas due to the greater flexibility in establishing routes, the fortunes of the business began to improve. In time, the company would begin to produce a line of the traditional yellow school buses that many people know.
Thomas catalytic muffler stands out as one of the most efficient designs for school buses and similar vehicles. The design requires the use of high quality stainless steel and includes a catalytic converter that is capable of holding up well to high temperatures. That's important considering the amount of use that the typical bus experiences during a typical day. The fittings for the converter follow the standards used by a number of manufacturers with up to four inch fittings to allow easy connection.
We are proud of our Reputation