We are proud of our Reputation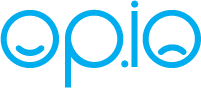 *We will cover complimentary shipping rates up to 60$ on UPS Ground service.
JCB
The history of J.C. Bramford Excavators began in 1945 when it was founded by Joseph Cyril Bramford in Rocester, Staffordshire. Initially a British producer, the company has grown to include 22 factories around the world and produces in excess of 300 types of machinery. JCB is currently considered the world's third-largest manufacturer of construction equipment. The line of products offered includes diesel engines, tractors, backhoes, and excavators. In recent years, JCB has moved into the production of waste management equipment as well as demolition machinery.
The dawn of the 21st century found JCB entering the automotive industry in a brand new way. In 2004, the JCB444 diesel engine was introduced. The engine was designed to provide greater fuel efficiency and includes an emissions system that reduces toxins to one of the lowest levels found on any vehicle.
2005 saw the company making its first acquisition in years. After adding Vibromax, a German equipment company to the fold, JCB went on to open a new facility in Pudong, China. While the worldwide recession led to some austerity measures, the company continues to remain one of the most financially sound and respected manufacturers in the world.
JCB tractors and other wheeled vehicles are equipped with the latest technology emission control. Stainless steel is the material of choice for the shells of the catalytic converters, and the metals used for the filtration process are evaluated regularly to ensure they are high in quality. The attention to detail ensures that any converter purchased for use on a JCB vehicle will provide outstanding performance.
We are proud of our Reputation