We are proud of our Reputation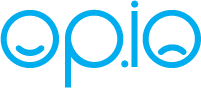 *We will cover complimentary shipping rates up to 60$ on UPS Ground service.
Bobcat
The Bobcat Company has been around since 1947. Founded in North Dakota, the company is now a subsidiary of the Doosan Group of South Korea. Bobcat is famous for the heavy construction equipment that it has offered since its inception. Presently, the company manufactures compact utility vehicles, tractors, hydraulic equipment, and skid steer loaders. Owing to agreements with partners, it's possible to purchase Bobcat accessories and apparel. The range of product offerings has allowed Bobcat to maintain its decades long status of being one of the more prominent manufacturing companies based in North Dakota.
Since its inception, Bobcat has been purchased by a couple of industry leaders. Clark Equipment Company purchased the business in 1969. Ingersoll-Rand acquired the company in 1995. Doosan has since acquired Clark Equipment and now uses the Bobcat brand for many of its products. As a result of this arrangement, Bobcat is now known in areas of the world where the brand formerly had no presence.
Thanks to the high standards set by the company, the catalytic converters found in all Bobcat products designed for on the road use are of the highest quality. In keeping with the international client base of the company, those converters are produced in compliance with current EPA standards. This allows them to also meet the standards set for emissions by Canada. Those converters are also in full compliance with current EU emissions standards and those set by the California Air Resources Board. Bobcat uses only OEM converters for its products.
We are proud of our Reputation