We are proud of our Reputation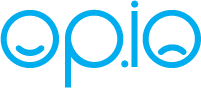 *We will cover complimentary shipping rates up to 60$ on UPS Ground service.
Takeuchi
Beginning in 1963, the Takeuchi Manufacturing Company Limited began to establish a reputation as one of the top manufacturers of heavy machinery. Along with facilities in Japan, the company also operates wholly owned subsidiaries in the UK, the United States, France, and China.
Originally founded as an environmental equipment producer, Takeuchi holds the distinction of launching the first compact excavator in North America. The 1971 designs made an immediate impression on contractors who were looking for ways to prepare home foundations more efficiently and at a lower cost. The lightweight excavator was easy to control, making it possible to prepare ground for a foundation in a fraction of the time required by more established methods. Excavation equipment continues to be a major offering, along with track loaders.
In 1986, Takeuchi developed the world's first track loader and begin active production that same year. The compact version proved to be especially effective at work sites where clay was one of the major components of the ground.
The ongoing expansion required the creation of a parts center capable of filling orders quickly. In 2006, the company opened parts center capable of processing orders from customers found anywhere in the world. Part of the high efficiency rate is the ability to make use of online inventory checks in a real time fashion.
Takeuchi's commitment to improving what has gone before has not dimmed. Today, research and development efforts continue, with an eye toward creating equipment designs that include more efficient engines, emissions systems that produce lower amounts of gases, and individual parts like catalytic converters that improve overall efficiency.
We are proud of our Reputation