We are proud of our Reputation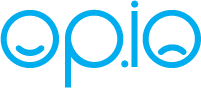 Propane Exhaust Purifiers
Warranty to Original Purchaser
The Catalytic Exhaust Products Limited, as supplied and distributed by Catalytic Exhaust Product Limited and delivered new, in the original carton to the original purchaser, is warranted by Catalytic Exhaust Products Limited against manufacturing defect in materials and workmanship for a limited warranty period of 1 year or 2000 engine operating hours whichever comes first. The limited warranty begins on the original shipping date, and is valid only on products purchased and used in the United States of America, Canada and the European Union. To receive limited warranty service the purchaser must contact Catalytic Exhaust Products Limited for problem determination and service procedures. Limited warranty service can only be performed at the head office of Catalytic Exhaust Products Limited. The original dated invoice and date packing list must be presented upon request as proof of purchase to Catalytic Exhaust Products Limited.
Catalytic Exhaust Products Limited will repair or replace this product, at our option and at no charge as stipulated herein, with new or reconditioned parts or products if found to be defective during the limited warranty period specified above. All replaced parts and products become the property of Catalytic Exhaust Products Limited and must be returned to Catalytic Exhaust Products Limited. Replacement parts and products assume the remaining original warranty, or ninety (90) days, whichever is longer.
The limited warranty covers manufacturing defects in materials and workmanship encountered in normal, and except to the extent otherwise expressly provided for in this statement, commercial use of this product, and shall not apply to the following, including, but not limited to: damage which occurs in shipment, delivery and installation, calibration, set-up, applications and uses for which this product was not intended, altered products or serial numbers, cosmetic damage or exterior finish, accidents, abuse, neglect, fire, water, lightening or other acts of nature, use of products, equipment, systems utilities, use of diesel fuel, use of engine lubrication oil, engine operation, engine condition, engine maintenance, engine service, engine repair, services, parts, supplies, accessories, applications installations, repairs, external wiring or connections, not supplied or authorized by Catalytic Exhaust Products Limited which damage this product or result in service problems, incorrect electrical line voltage, fluctuations and surges, customer adjustment and failure to follow operating instructions, cleaning maintenance and environmental instructions that are covered and prescribed the installation/operation/parts/service manual.
There are no express warranties other than those listed and described above, and no warranties whether express or implied, including, but not limited to, any implied warranties of merchantability or fitness for a particular purpose, shall apply after the express warranty periods stated above, and no other express warranty or guaranty given by any person, firm or corporation with respect to this product shall be binding on Catalytic Exhaust products limited. Catalytic Exhaust Products Limited shall not be liable for loss of revenue or profits, failure to realize savings or other benefits, or any other special, incidental or consequential damages caused by the use, misuse or inability to use this product, regardless of the legal theory on which the claim is based, and even if Catalytic Exhaust Products Limited has been advised of the possibility of such damage. Nor shall recovery of any kind against Catalytic Exhaust Products Limited be greater in amount than the purchase price of the product sold by Catalytic Exhaust Products Limited and causing the alleged damage. Without limiting the foregoing, purchaser assumes all risk and liability for loss, damage and injury to purchaser and purchaser's property and to other and their property arising out of the use, misuse or inability to use this product sold by Catalytic Exhaust Products Limited not caused directly by the negligence of Catalytic Exhaust Products Limited. The limited warranty shall not extent on anyone other than the original purchaser of this product, is nontransferable and states your exclusive remedy.
Product Return and Refund Policy
Company Product Return Policy
Catalytic Exhaust Products Ltd. values our relationship with you. We want you to be completely satisfied with your purchase. If for any reason you want to return an unused product you have purchased from Catalytic Exhaust Products Ltd, you can return the product to us. The following policy applies to all returns, refunds and exchanges.
Product Returns
Any unused products other than a custom made product may be returned within one year or 12 months after the date of sale. To return a product, call our office at 1-800-551-5525 and once of our representatives will assist you. Be sure to have your purchase order number, product serial number and copy of packing slip when calling in. We will issue you a Return Authorization number, which must be clearly marked on the outside of all packaging.
Custom Exhaust Purifier Scrubber /Muffler
Custom made products of specific engine/equipment applications are not returnable. Custom made products generally have little or no chance of re-sale.
Restocking Fee
A restocking fee of 25% will be charged for any products damaged by improper packing.
Shipping
All products being returned must be returned on shippers expense. All proper customs documents must be clearly filled out correctly. Any additional charges accumulated through customs due to customs documents not correctly filled out will be charged back to the shipper.
When shipping products back to Catalytic Exhaust Products Ltd., retain a copy of the tracking number from the shipping carrier for your records, so you can track the shipment. We recommend that you insure the shipment against being lost or damage.
All products being returned must be well packed in order to protect against damage. Any damage to product due to improperly packaging will result in a void of credit.
Damaged Items and Shortages
Please report any damage, defected or missing items within seven (7) days of delivery by calling our toll-free number 1-800-551-5525 from 9:00AM to 5:00PM eastern standard time, Monday to Friday (excluding holidays).
We are proud of our Reputation