We are proud of our Reputation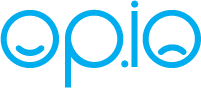 *We will cover complimentary shipping rates up to 60$ on UPS Ground service.
Wagner
Wagner Tuning, based in Germany, has been in the business of producing high-quality products since 2002. With representation in multiple countries, the company offers a line of engine parts designed to function with many makes and models. The parts include exhaust manifolds, intake manifolds, equipment related to engine emissions, and intercooler kits. In many countries, the intercooler kits are considered the premier product offered by the company.
In a relative short time, the company has established a reputation as being the supplier for a number of different auto manufacturers, Audi and Volkswagen are often touted as some of the best customers for Wagner. The company also manufacturers kits, manifolds, and other parts for such notable automakers as Porsche, Dodge, Ford, Kia, Mercedes, and Mitsubishi.
As part of the effort to establish a greater presence in the worldwide market, Wagner maintains sales offices in the United States and the United Kingdom. Those efforts are augmented with the certification of a number of dealers throughout the globe.
With a strong focus on energy efficiency, the company seeks to provide components that help to keep fuel costs lower and also control emissions responsibly. This has led to manufacturing designs for emissions systems and catalytic converters that meet the requirements set by Germany and a number of other nations. Components offered by this company are currently available throughout Europe, North America, and other key markets. The company continues to develop enhancements to the existing product lines while also working on ways to make new offerings more energy efficient and environmentally responsible than ever.
We are proud of our Reputation