We are proud of our Reputation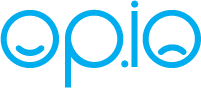 *We will cover complimentary shipping rates up to 60$ on UPS Ground service.
Komatsu
Komatsu Limited is a well-known name in the mining and construction industries, Since 1921, the company has produced lines of equipment that include lasers, press machines, and generators. Based in Japan, the company is considered to be second only to Caterpillar in terms of the manufacturing of mining and construction equipment. In areas like China and Japan, Komatsu products are more popular than those offered by Caterpillar.
It was 1931 when Komatsu manufactured the first of what would be a line of farming tractors. During the decade, the company expanded into other areas of production, including vehicles for the military, bulldozing equipment, and a line of forklifts. After World War II, the company began work on a diesel engine design that was finally approved for production in 1949. The ensuing success allowed the company to slowly phase out the use of other engines in its vehicles. By 1957, the transition was complete and every new Komatsu vehicle rolled off the assembly line sporting a Komatsu engine.
Komatsu is credited with the creation of the world's largest bulldozer, the D575. The company is also responsible for the development and manufacture of the PC200-8 Hybrid, an excavator that reduces fuel costs by storing energy from slew-breaking activities.
Mindful of the need to control emissions, the vehicles manufactured by Komatsu routinely include catalytic converters designed to break down and purify the exhaust. Using a blend of metals that help to alter the state of the gases produced, the company has been able to reduce emissions to the point that they meet the standards set in most nations around the world.
We are proud of our Reputation