We are proud of our Reputation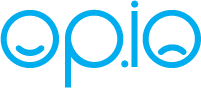 *We will cover complimentary shipping rates up to 60$ on UPS Ground service.
Kubota
In business since 1890, Kubota has been in the business of manufacturing tractors and accessories suitable for residential and commercial use. Founded in Japan, Kubota has grown to include facilities in many areas of the world, including North America and the United Kingom. Grouped under six operational divisions, the company employs over 30,000 people and offers a wide range of lawn equipment, tractors, pumps, construction essentials, and other products related to agriculture. The company manufacturers catalytic converters that are used in different makes and models around the world.
The flagship catalytic converter offered by Kubota is the Magniflow manifold exhaust converter. A three-way converter, the equipment is designed to fit most vehicle makes and models. Examples of vehicles that can include this converter in the design are sport utility vehicles, pickup trucks, light commercial trucks, passenger cars, and saloon cars. With EPA certification, the converter sports a motive loss of less than or equal to 3%. This converter also meets Euro standards 2, 3, 4, and 5. The decline sound is an excellent 2 to 3 dBA. Buyers can expect a service lifespan that averages 80,000 kilo meters.
This converter also offers low burning temperatures as follows: CO: equal to or less than 241 degrees Centigrade; HC: less than or equal to 246 degrees Centigrade; and NO2: less than or equal to 264 degrees Centigrade.
High conversion efficiency is also a key feature, with the conversions meeting or exceeding industry standards. CO conversion efficiency is greater than or equal to 96%, HC efficiency equals or exceeds 95%, and NO2 equals of is over 90%. The warranty comes with a five-year guarantee for the body.
We are proud of our Reputation