We are proud of our Reputation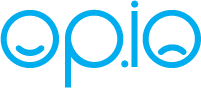 *We will cover complimentary shipping rates up to 60$ on UPS Ground service.
Caterpillar
Caterpillar Inc. has been around since 1925, following the merger of the C.L. Best Tractor Company and Holt Manufacturing. Originally based in California, the worldwide headquarters is now in Illinois. Best known for engines and heavy equipment, the company also produces a line of apparel and accessories sporting the Caterpillar name and logo. The company operates over 100 factories, with locations found in Canada, the United States, various parts of Europe, and South Africa.
The inspiration for the name comes from the success of a new design approach to steam tractors. At the direction of Benjamin Holt, the wheels on the tractors were replaced with wooden tracks that were bolted to chains. The increased efficiency led to remarks that the change was for the better, although it made the tractors look a bit like caterpillars making their way along. Holt liked the comparison so well that he trademarked the name and applied it to the new tractor design.
Known for many years as the Caterpillar Tractor Company, the name was shortened to Caterpillar Inc. in 1986. This was party in recognition of the fact that the new name had in fact been an unofficial nickname for the corporation for a number of years.
Every type of vehicle produced by Caterpillar includes the use of catalytic converters that meet the standards set by the Environmental Protection Agency and the regulations passed in Canada in the 1990's and beyond. The converters and the emission systems meet the qualifications used throughout Europe and other parts of the world. Compliance with local regulations allows Caterpillar to remain a global industry leader.
We are proud of our Reputation