We are proud of our Reputation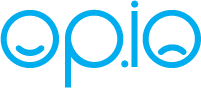 *We will cover complimentary shipping rates up to 60$ on UPS Ground service.
Gehl
Founded in 1859 by Louis Lucas, Gehl emerged as a premiere provider of agricultural and construction equipment during the latter part of the 19th century. The brand continued to grow in prominence, owing to the quality of an ever-expanding product line. By the end of the 20th century, the company was firmly established as an industry leader in the manufacturing of skid steer loaders, compact excavating equipment, asphalt pavers, and track loaders.
The French equipment maker Manitou BF acquired Gehl in 2008. At the time of the acquisition, Gehl was delisted from NASDAQ and is now included in market listings for the parent company. As a result of the acquisition, the new owner was able to move into several industry sectors where it did not previously have a presence. Gehl also benefited by being able to enter markets already established by Manitou BF.
The current owner continues to produce equipment under the Gehl brand name. While now operating as a subsidiary, Gehl continues to maintain a presence in the founding city of West Bend, Wisconsin. The campus there includes the corporate headquarters as well as space set aside for ongoing research and development.
Gehl currently manufactures catalytic converters that come in three-cylinder and four cylinder kits. The kits provide the opportunity to replace damaged converters with new units that meet the standards set in most countries around the world. Specifically, the converters and the emission systems incorporate all the regulations that are associated with EPA, CARB, and EU standards. This also allows the machines to meet the clean air standards currently in place in Canada.
We are proud of our Reputation