We are proud of our Reputation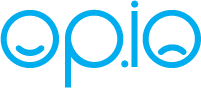 *We will cover complimentary shipping rates up to 60$ on UPS Ground service.
New Holland
New Holland Construction is a company known as a worldwide leader in the production of construction machinery. Along with sister company New Holland Agriculture, the two entities are brands of CNH, a UK based company. Originally founded in the New Holland PA in 1895, the company is now based in Turin. A total of ten plants and ten locations devoted to research and development are found around the world. The reach of the company and the products extends to a hundred countries.
All told, New Holland produces equipment used in a number of construction settings and other projects. To meet the demand, the company produces excavators at several plants. Others are focused on the production of graders and wheel loaders. Dozing equipment is also among the most well known offers of New Holland, owing to the efficiency, the ease of maintenance, and the relatively low operational cost.
Backhoes are another example of New Holland machinery that has achieved a worldwide reputation. Considered one of the most energy efficient brands in the world, the loader backhoes are produced at the company's Lecce Italy facility
New Holland has a long history of dedication to reducing emissions. Thanks to that commitment, the company has continually made strides in producing equipment that would break down gases into forms that cause less harm to the environment. The equipment produced by the company includes catalytic converters that meet the EPS and CARB standards that apply in the United States, regulations for emission control in Canada, and the standards set by a number of other nations.
We are proud of our Reputation