We are proud of our Reputation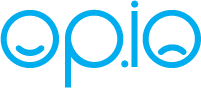 Parts and Accessories
Firwin Insulation Blankets
General Properties
Insulation – 100% Glass Fibres
Temp. Limit - 1200°F (650°C)
Weight – 1" Blanket – 1lb./sq.ft.
25mm Blanket – 5kg/sq.m
Thermal Conductivity
300°F - 0.27 BTU/In/Hr/ft/°F
150°C – 0.039 watts/mk
500°F – 0.41 BTU/In/Hr/ft/°F
260°C – 0.059 watts/mk
700°F – 0.52 BTU/In/Hr/ft./°F
370°C – 0.075 watts/mk
Non-Combustible
Special Higher Temperature constructions with alternative materials available on request to temperatures of 2000°F (1100°C)
Application Standards
MIL-I-16411 Type II and MIL-I-24244
Conforms to Coast Guard Spec for incombustible materials 164.009
Meets UL requirements
CSI Accepted
Typical Dieseltech Blanket Construction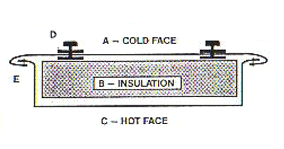 A – COLD FACE
Indoors – Aluminum coated fiberglass cloth
Outdoors – Silicone impregnated fiberglass cloth
B – INSULATION
Below 640°C (1200°F) "E" Type fiberglass Matt
Above 640°C (1200°F) Ceramic Fibre Matt
C – HOT FACE
Stainless Steel Knitted Mesh
D – CAPSTAN RIVETS
Fastened through Cold Face only
Laced up with S.S Lacing wire
E – HIGH TEMP. SEWN CONSTRUCTION
Diesel Tech Blankets
Firwin Diesel Tech Exhaust Insulation Blankets are custom manufactured using layered fiberglass materials to provide exceptional heat and noise control at temperatures to 2000°F (1100°C)
Firwin Diesel Tech blankets are ideal for use on equipment that has to be periodically overhauled or maintained.
Diesel Tech exhaust blankets will withstand intense vibration and is the solution for block type insulation requiring replacement.
Applications
POWER GENERATION - MARINE TRANSPORT
FISHING VESSELS - FIRE PUMPS
FORESTRY & MINING EQUIPMENTS
On such equipment as
EXHAUST MANIFOLDS - EXHAUST PIPE
EXPANSION JOINTS - FLEXIBLE CONNECTIONS
TURBOCHARGERS - TURBINE CASES
EXHAUST GAS BOILERS
Advantages
ASBESTOS FREE
REMOVABLE/REUSABLE
VIBRATION RESISTANT
PERSONNEL PROTECTION
Blankets can lower touch temperatures to acceptable safety levels.
Reduce uncomfortable ambient temperatures.
Allow routine maintenance without shutdown.
Fire Protection
Reduces hazards of flammable fluid ignition, resulting from leaks and spills contacting surface temperatures of running equipment.
Noise Control
On application, blankets can be constructed to effect optimum thermal and/or acoustical requirements.
High Temperature
Removable Insulation Blankets
Cover Purifiers
FIRWIN CORP manufactures custom purifier wraps designed exactly to each purifier. This ensures a close, tight fit. We select the materials specifically to suit a particular application and operating temperature. Our lacing anchors do not penetrate the entire blanket, thus the lacing anchors conduct no heat away from the purifier, and importantly do not heat up and become a burn hazard.
These blankets have been successfully used on trucks, special machinery and busses. Through our experience we know that our blankets:
HELP MAINTAIN PURIFIER OPERATING TEMPERATURE
PREVENT EXCESSIVE HEAT FROM DAMAGING SURROUNDING CONTROLS
SPEED UP HEATING TO OPERATING TEMPERATURE
PREVENT ACCIDENTAL BURNS ON EXPOSED PURIFIERS
REDUCE ENGINE COMPARTMENT TEMPERATURES
HAVE AN OIL RESISTANT SILICONE IMPREGNATED FIBERGLASS OUTER COVER
All our materials are carefully selected to maintain the best quality. These materials are NON-COMBUSTIBLE and CONTAIN NO ASBESTOS. The specification on the insulation blankets are rigorous, and they comply with Lloyds of London, DNV, and the U.S. and Canadian Coast Guard specifications.
We are proud of our Reputation